A shop design includes multiple discount/sale deals to motivate users to purchase bundle packs including gems/boosts to keep playing puzzles. My role here is for UX optimization and visual design based on an existing prototype. 
Testing of different experiments 
After getting a number of data, we designed two experiments to find out the best performance.
Experiment 1: The long side-scrolling variant with increasingly valuable and expensive packs.
Experiment 2: The "anchored price" variant. 
Both are intended to have player pick bundle packs over the gem packages, and have a two-tier structure to highlight a suggested list in the first screen and the full list after they click more. Players are not supposed to buy the gem packs in either variant, as the bundle packs are obviously a better deal. We sort order flips from most expensive to least after first purchase. Items featured before "more offers" are decided by a minimum price sent from the server.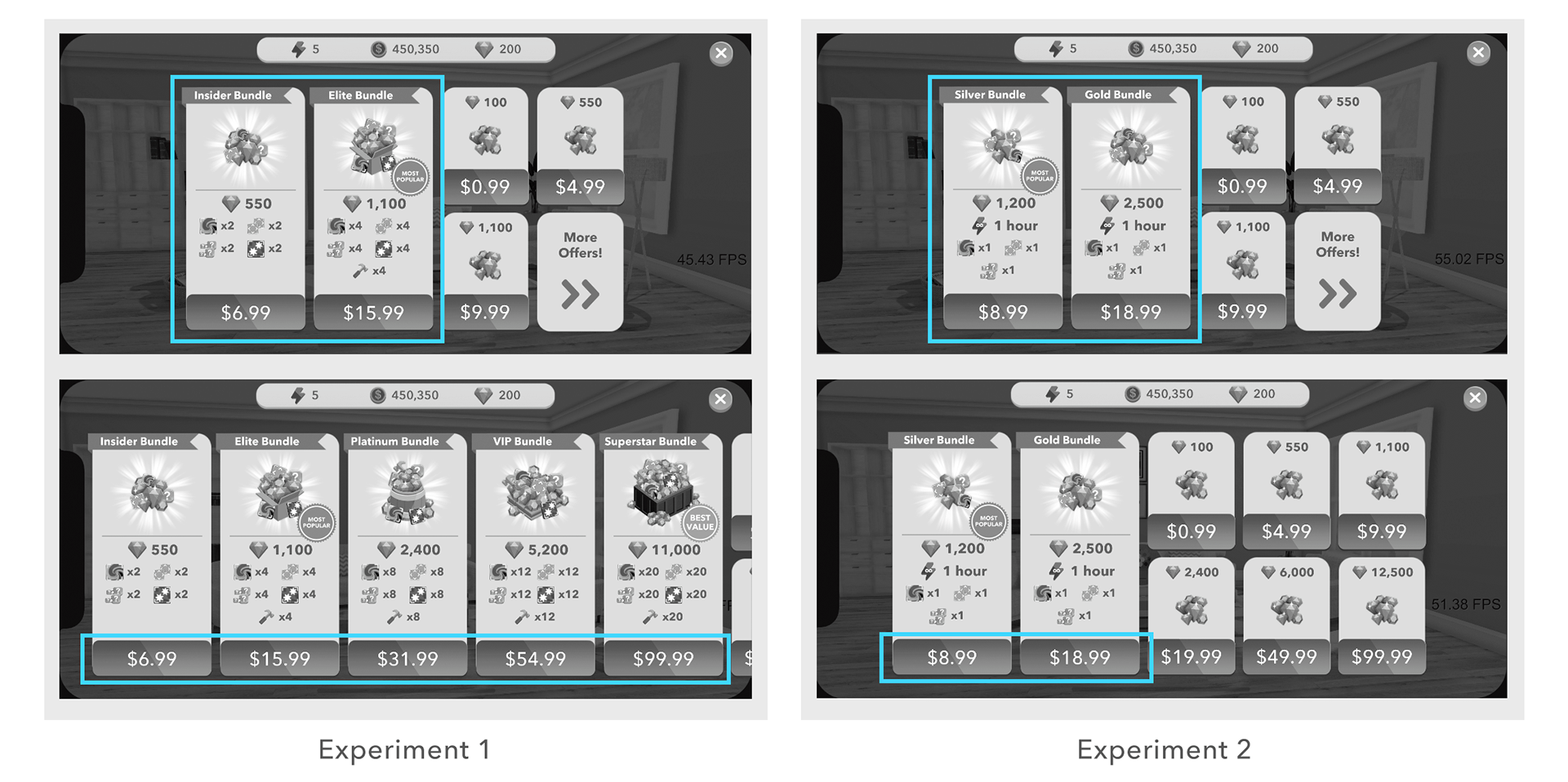 User Experience + Pricing Psychology 
We understand the importance of pricing information for selling the product. When we design the discounts, we want to maximize the size of discounts and we display those numerals in a large font size. I designed the red price to get users' attention to evaluate their purchase because users associate red prices with savings, they relied more heavily on that belief.
After adjusting price and value proposition, we used the graphics to communicate the value of our product. I designed different bundle packs art to match each content to let users' memory associate with the item value.

During the Unity implementation, I set up bundle pack containers using organized listing and hookup scripts for the engineer team. I gave each boost content a horizontal layout to support different quantities. For catching users' attention, I designed the starburst with twin animation and sparkling by particle system.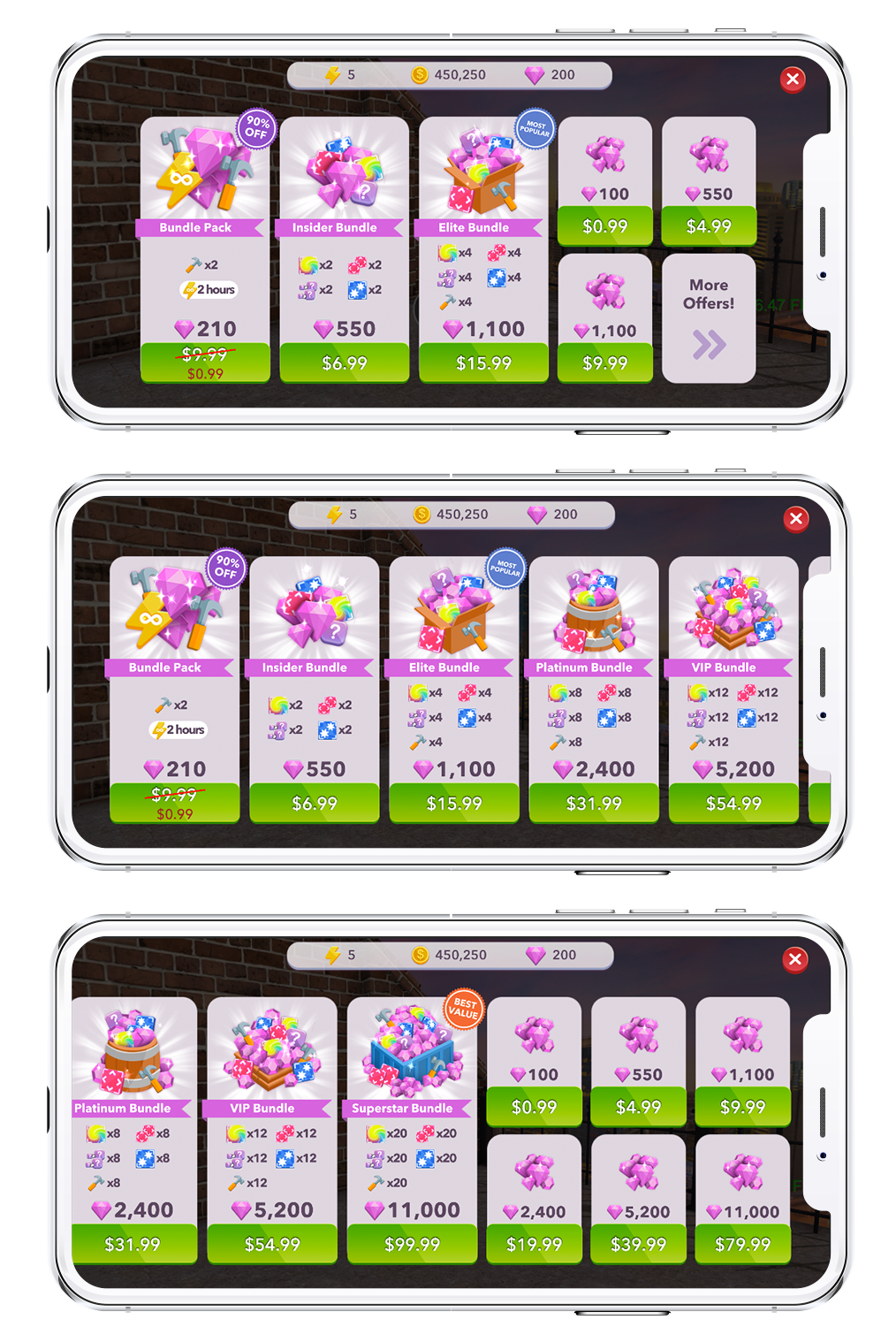 We have learned a lot about how to focus on presenting and organizing pricing information as simply as possible. Keep to creating engaging content that sells the benefits and values of the product. So far, smart shop is causing a 10% revenue lift in Home Design Makeover and it keeps going.